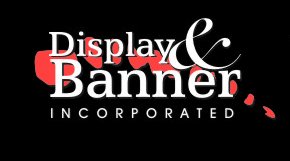 * All displays are priced according to condition & current market value and sold "as - is".

Most displays include a shipping case which is not rated in the display description.




Nimlock Table Top 6ft

4 panel with end caps

red fabric exhiobit with heavy duty shipping case

panel size 22" t x 47" w

New Retail $850  -   Used $650

If you did not find what you are looking for try our panel table display page




Exhibits are just like cars, Brand Name & Quality is important.

The Cost for a slightly used BMW with 15,000 miles cost MORE than a brand new Honda Civic 

Super Sale Price...... $475

NIMLOCK table top

nothing wrong just overstocked

Fabric on front is grey showtime

Back side is red fabric

flexible width, can be angled to be 6 - 8 feet wide

( can fold to be be a 4 or 5 panel )

Includes fiber shipping case

Super sale price $450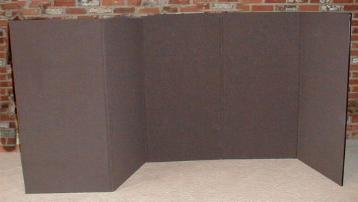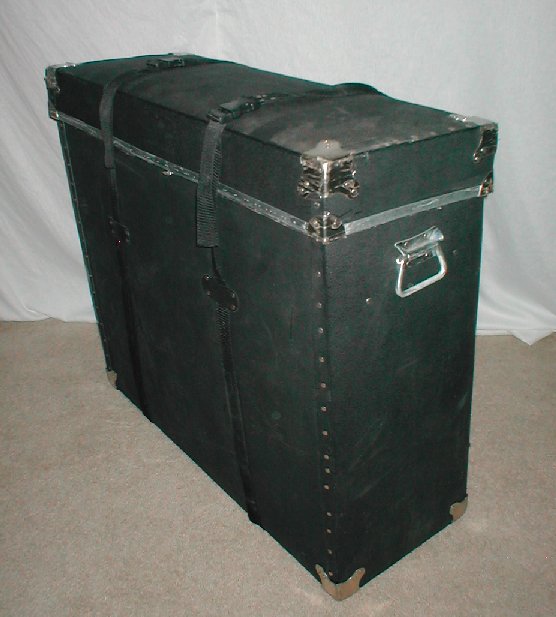 Natulis Shipping case

13 x 31 x 36

shipping cost $40 via UPS ground

Super Sale Price ............................. $75 +s&h

TigerMark Displays

4 Panel Unit

black fabric

4 panels each panel is 22 w x 44" t

Sale price $475

the case alone is worth $350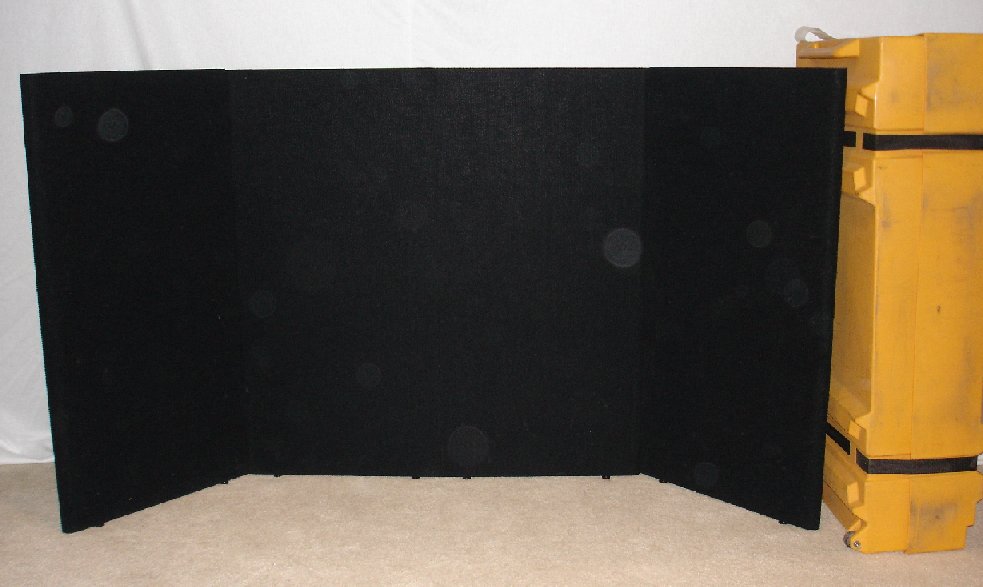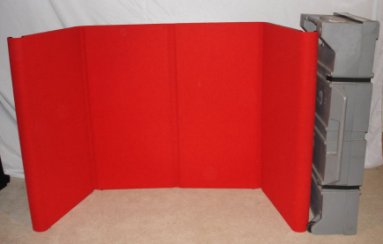 Floright Display

blue & black showtime fabric

(2) panels each measures 16" w x 20" t

ships in a box

shipping cost $15 via UPS ground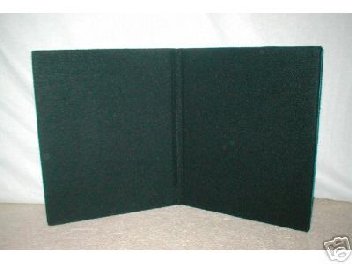 Super Sale Price ............................. $50 +s&h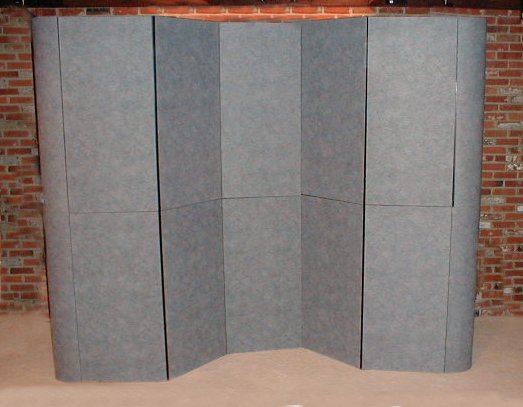 NIMLOCK 10 ft. floor display

nothing wrong just overstocked

Premium Grey Bravo fabric

10 flat panels, fixed hinges,

rounded end cap panels

With 2 fiber shipping cases

New Retail $2,595 * Used Price $1,500

Super Sale Price...... $800 +s&h

Fastpack table top reversable

a few minor dings

will not be seen when graphics are velcroed on this unit

Grey fabric on 1 side / blue on the other

5 panels, flexible hinges,

With a fiber shipping case *( a $250 value alone )

New Retail $950 * Used Price $500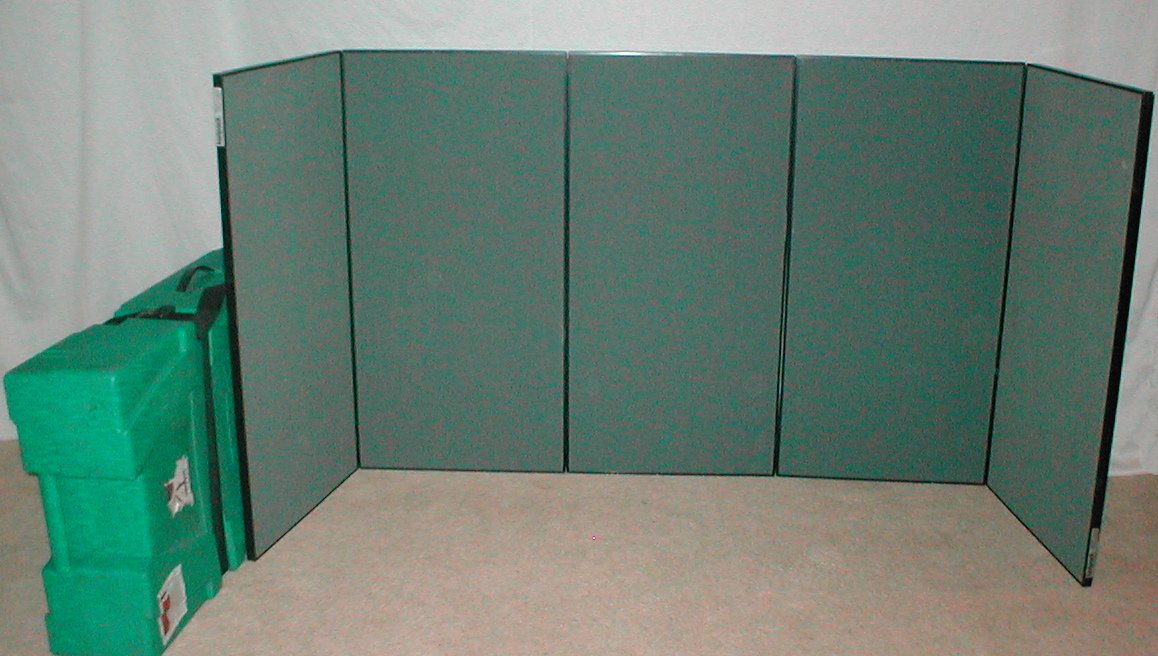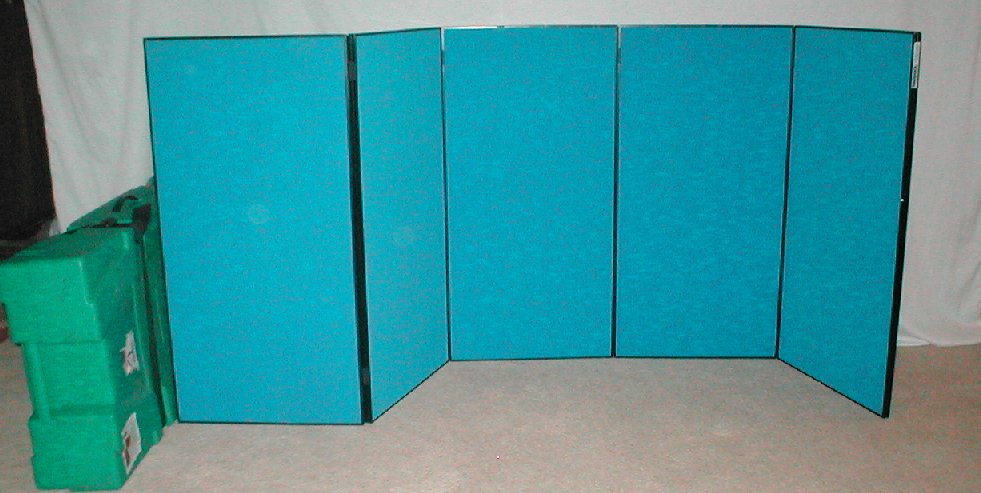 Super Sale Price ...... $425 + s&h

Super Sale Price .......................... $795 + S&H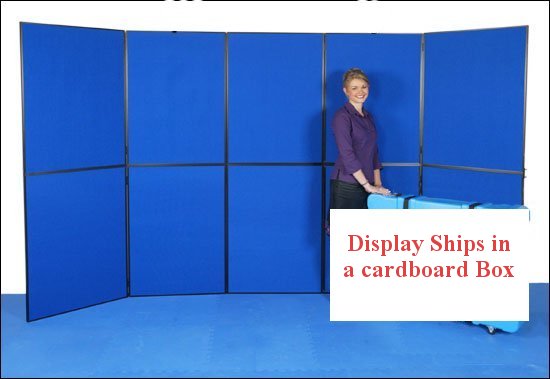 Outline 10 Panel Display

Exhibit includes:

used 10 panel with 10 black inserts

A NEW 10 panel $1,750

All NEW panel inserts $600

total for new unit $2,350

New Halogen Lights $150 each / used $95

New fiber shipping Case $400 / used $295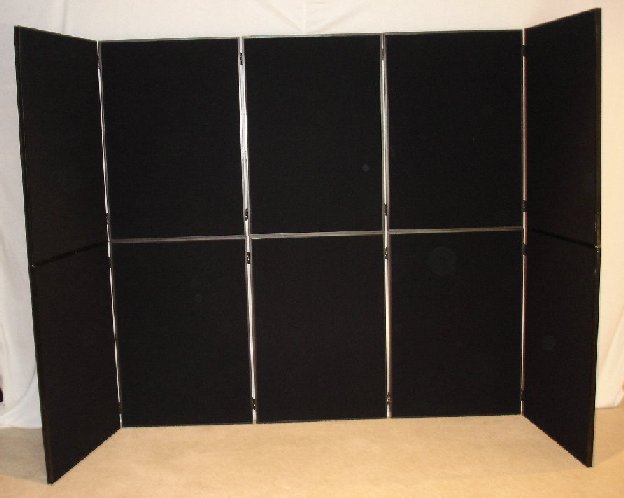 In stock ready to ship

Ships in a cardboard box